Our vision is that handicrafts should have a natural place in everyone's daily life.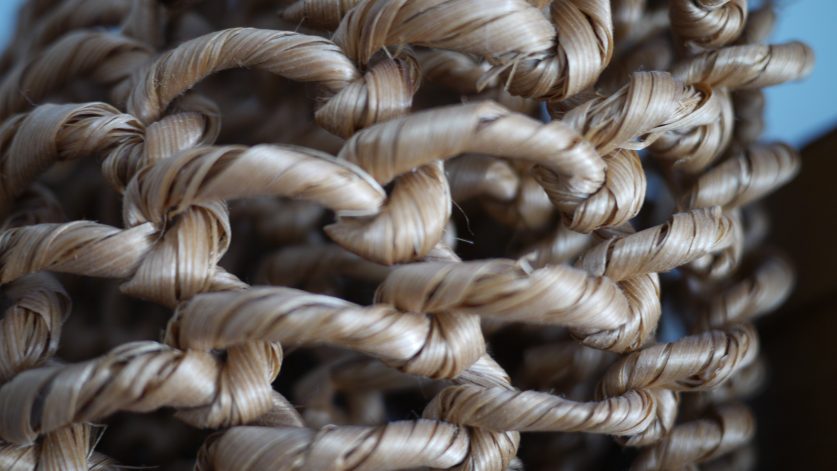 Welcome to Hemslöjden!
Hemslöjden is about the joy of handicrafts – the pleasure and pride of creating something with your own hands. We have the knowledge of how you can use materials, techniques, recycling and manual skills to contribute to a more sustainable society. Knowledge which you can acquire through courses, talks and activities. Get in touch or read this website if you would like to become a member or just find out more.
At the bottom of the page there are links to our various fields of activity.
The Swedish handicraft movement was first established over 100 years ago, as a kind of protest against the spirit of the time.
Lilli Zickerman was the first to create an organised form for handicrafts. Her idea was that handicrafts had room for professionals and amateurs alike, and that both culture and industry played an important role in the survival and development of handicrafts. She believed that the people who lived in the age of self-sufficiency had invaluable knowledge about how the objects people needed are actually made, the tools and materials that worked to create the best utility goods. She also thought that if this knowledge was to survive the advance of industrialism, the objects needed to be adapted to the times.
In 1899 Föreningen för Svensk Hemslöjd was formed – the first national association for handicrafts. Between 1904 and 1912, around 20 handicraft societies were started up all over Sweden. In 1912, The National Association of Swedish Handicraft Societies was formed as an umbrella organisation for Sweden's handicraft societies.
The National Association of Swedish Handicraft Societies works in different areas
We co-ordinate Sweden's handicraft societies.
We publish the magazine Hemslöjd, Sweden's biggest magazine for handicrafts.
We run Hemslöjdens förlag, a publishing house for books related to handicrafts.
We are the examining body for journeyman's and master craftsman's diplomas within certain textile professions: hand-weaving, embroidery, knitting, pottery and wood carving.
We award several grants every year.
We are a part-owner of Sätergläntan college of handicrafts, a national and international meeting-place for people interested in handicrafts and culture.
We are the principal and co-ordinator of Hemslöjden's courses, which are run by the handicraft societies and handicraft consultants across Sweden.